︎︎︎︎︎
We create metaverse
and in-game activations inside Fortnite.

One of the most popular games in the world.
TEAM
SHARSHOCK
One of Brazil's top Fortnite Creators - Sharshock has a long experience working with brands, having a previous career as a marketer, with stints at companies like JWT and Danone.
︎
︎
︎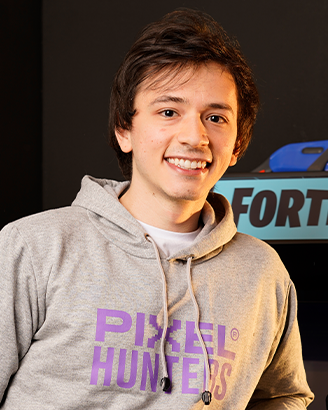 CLEBITO
Clebito is an experienced video editor and map creator, helping tell stories in different channels and with large experience developing
brand themed maps and events.
︎
︎
︎
Brands

we brought to Fortnite





BRAND EXPERIENCES



We specialize in bringing your brand into the Fortnite universe. We can build unique experiences in almost any game mode or theme and we also provide trailers for the map.





PERSONAL PROJECTS


Working with brands is important, but we also enjoy making our own games inside Fortnite. That way we keep improving our skills and deliver the best work experience to our players and clients.